Mixing
Due to the tool variations, mixing tasks from gentle to aggressive are possible. Thus, various mixer types such as free-fall, plowshare, auger belt, Nauta and many more mixers can be simulated.
Loading
Here, carriers that have capillary cavities are loaded with a liquid. A typical process in the production of detergents is the loading of soda with liquid surfactants.
Coating
Coating processes can also be carried out by atomizing or slowly adding suitable liquids using, for example, a small two-substance nozzle (crop protection agents).
Granulating/Pelletizing
First and foremost, wet granulation is carried out with the mixer. Liquid is introduced through the lid with a single- or dual-substance nozzle.
Speed and die variations can influence particle size and particle hardness. With modified process parameters, pelletizing and subsequent drying can also be performed with an identical die configuration.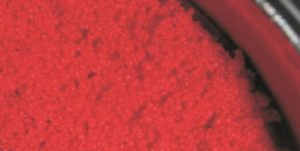 Drying
Alternating vacuum and aeration on the one hand and tempering via the double jacket on the other, gentle drying processes are possible.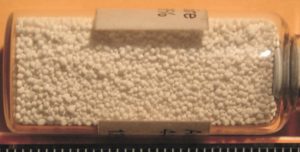 Emulsifying / Dispersing/Kneading
By changing the tools, the Somakon mixer or granulator can be configured into a process plant for semi-solid products within a very short time. The tool, specially designed for this occasion, allows emulsification operations from low to high viscosity and achieves the same dispersities as the classic production-scale rotor-stator process plants. In addition, it allows the function of a knife kneader.